Hair Extensions Description & Prices Glendale AZ
$250.00 & up 100% Human Hair available in ALL colors.
We specialize in Hair Extensions & we only use the BEST "Indian REMY Hair Extensions" Remy Hair Extensions give you that natural look . It is also important if you want it to look beautiful and last a long time without tangling or shedding. High quality Indian Remy hair can be expensive, so you have to look at it is an investment. As much as we would like thing to be inexpensive good quality just never is 🙂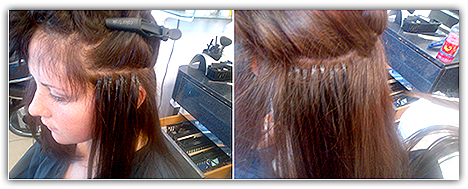 Here at Milla's we provide nothing but the BEST including PRICES! Call today for more Info! (available in ALL colors) Free consultation, please call for more information.